Another one of our favorite Artists is the wonderful Glass Artist and painter, Istra Toner.
Having graduated in Art & Design in Wales, Istra is very well respected and loved in the International Art World.
One of the WirralArt teams favorite pieces has been added below, an absolutely stunning piece of Glass Artwork.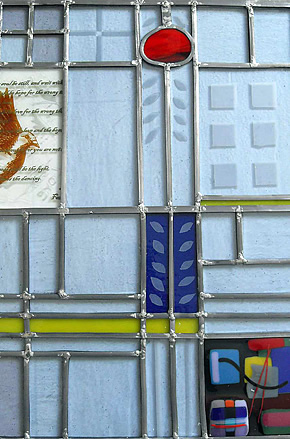 We have added one of Istra's quotes below for our readers to enjoy:
I like diversity and interchangeable use of all art forms: painting, glass, poetry and script, sound and movement, combined with psychological experience of makers and viewers.
"Above all, I like challenges through experimenting with materials and techniques."
Istra was born in 1947 in Montenegro, and moved to the UK in 1968. After studying Psychology and Psychotherapy all over the UK she kept a strong interest in all elements of Art. Currently she organizes fantastic community projects in the Art World, as well as running her own studio in Croatia.
Please browse some more of Istra's fantastic work on the Contemporary Glass Societies website: https://www.cgs.org.uk/member/242