The Wirral Art team want to pay homage to the Screen Shadows Group.
If you are an avid Film enthusiast you may have heard of the "Loose Organisation" of film programmers aptly named the "Screen Shadows Group".
We have added below some of the official Art Work Posters below, for 2 of there absolute classics.  The films, named "Fakery – Tricks, Lies and Deception" as well as "Lessons In Hetrosexuality" are regarded as classics, and were a fantastic example of British Filming. The group were responsible for ensuring "Greater Access" to film culture was available, especially in the London area initially.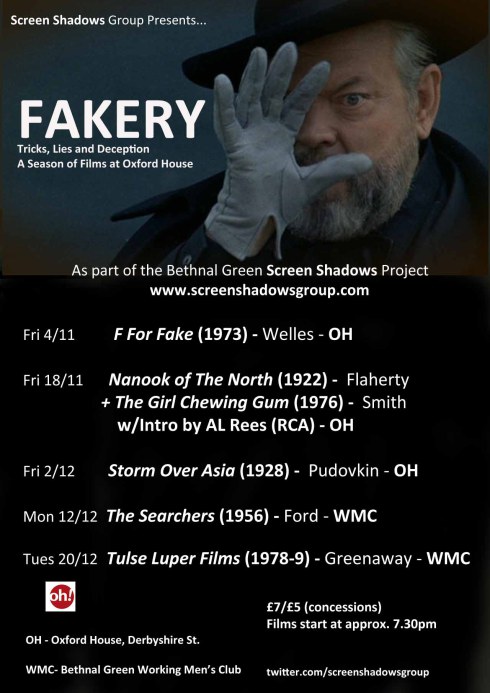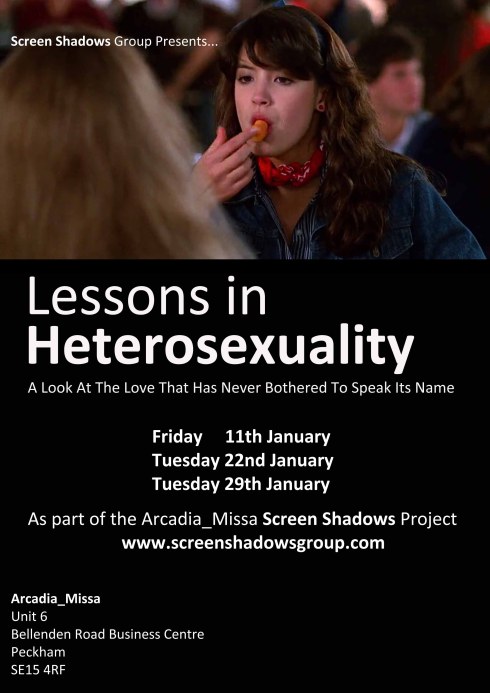 The Screen Shadows Group were Pioneers in developing the Arts and Moving imagery whilst covering different genres.  The Arcade Missa in Peckham and the 2 other locations listed above in the first image, highlight the National coverage for the movement.
The Image used for marketing the Peckham location has been added below.