The Wirral Art team have opted to take a look at some recent Photographs of the City of London.
The photographer here, has caught in motion the iconic London Bus and surrounding vehicles, in an amazing way.  This effect is pretty effective and draws in the typical ambience of London, with its busy surroundings and movement.  In particular we love the backdrop image of  The Gherkin building on St Marys Axe, this one of a kind Skyscraper sports over 500,000 Square feet and looking absolutely stunning.  The whole photo oozes the ambience of London, and the angle of the photo is perfectly positioned to capture a wonderful Artistic Scene.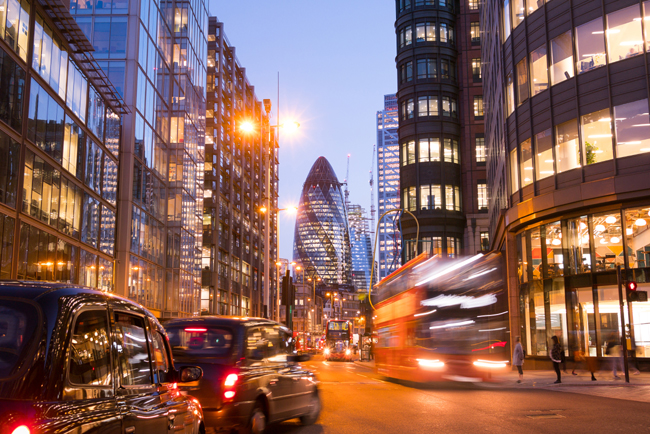 The Following image captures London at Night, it is an incredible photo that visually captures all that is good about the Skyline in London in the evening.  A wonderful example of spectacular photography.

We would like to Thank the London Town Hotels website for supplying this image for us to share with our Artists.