The imagery for the Ann Summers branding is simple and highly effective.  The discreetness of the black and white minimal design and layout make this brand simple to recognize. Consumers can identify with the branding as soon as they visually see it.  This type of simplistic design is highly effective in getting the branding noticed and making it memorable.
The company is run by the Gold family, in particular Jacqueline Summers Gold CBE is the existing Chief Executive of the brand.
The basic imagery for the brand has been added below: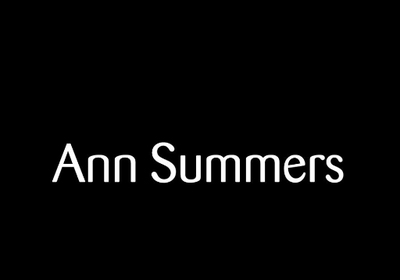 There is also another similar Logo design to the one above, with the addition of an Apple.  Please see the example below, with the same Font as the one above, as well as the Apple with a bite taken from it.

There is also a Pink version of the Ann Summers logo, this too hosts the matching Font, along with the Apple, in Pink.

The branding for Ann Summers is very noticeable and works with a mixture of colors and styles.  Ensuring continuity with the Exact use of the Font type is very effective and works extremely well for them.  Whilst the Wirral Art team prefer the "Female" element of the Pink version of the logo, we also appreciate that it works very well with an array of colors. Why not check out our Funny Pictures section here, packed with the latest images.
There are consumer and safety reviews available online for the company, check out the Anne Summers website safety reviews here
The Official Instagram Account for Ann Summers is packed full of there latest branding images and special offers.