We have featured two classic motor vehicle show room images from the 1950's. The unique style of both garages, highlight the early years of motor vehicle sales showroom ambience.
The first image below sports a wonderful unique styled roof, similar to that found on a Victorian pavilion. The garage was owned by Charles Smith, based in Worthing on the south coast of the United Kingdom.  The Wirral Art team especially like the age and colours within this one off image, not to mention the character of all of the features within.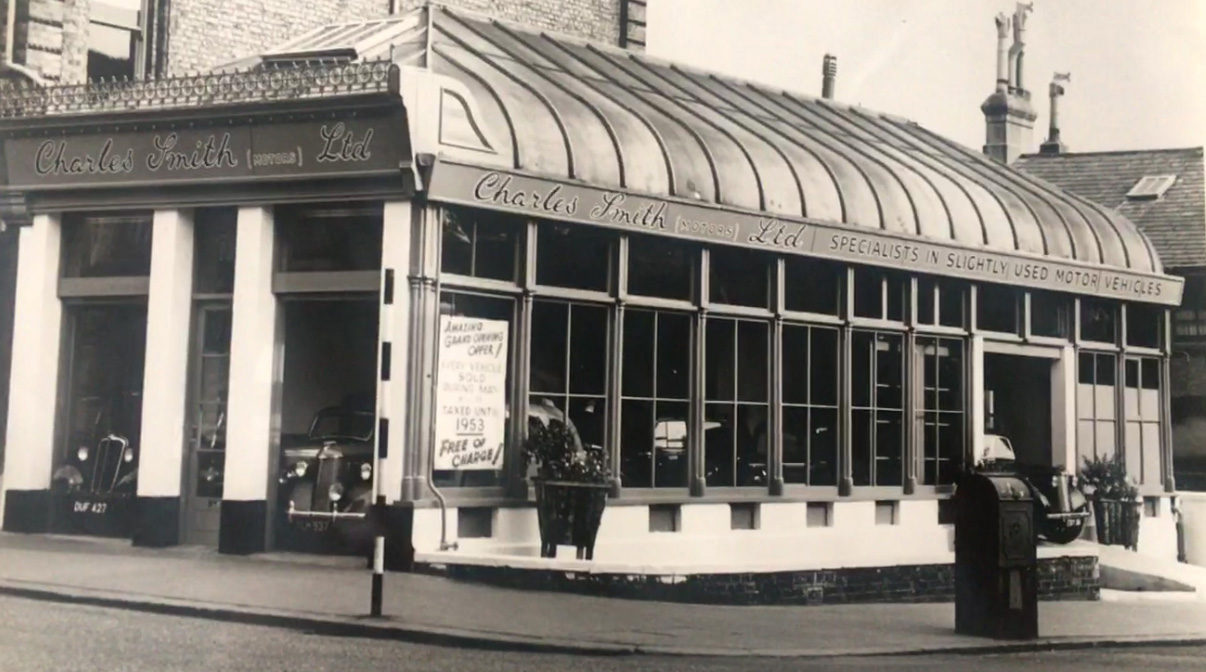 The second car showroom, also owned by Charles Smith (Motors) LTD has been added below.  We love the branded window sales signs of Humber, Hillman, Sunbeam and Rootes, a great 1950's example of a classic car show room.  The interior hosts an array of flowers, and garden furniture, of which is not seen in this industry today.  A great example of a retail show room in the 1950's, in the town of Worthing in Sussex. Please don't forget to checkout our Vintage Flower Art here.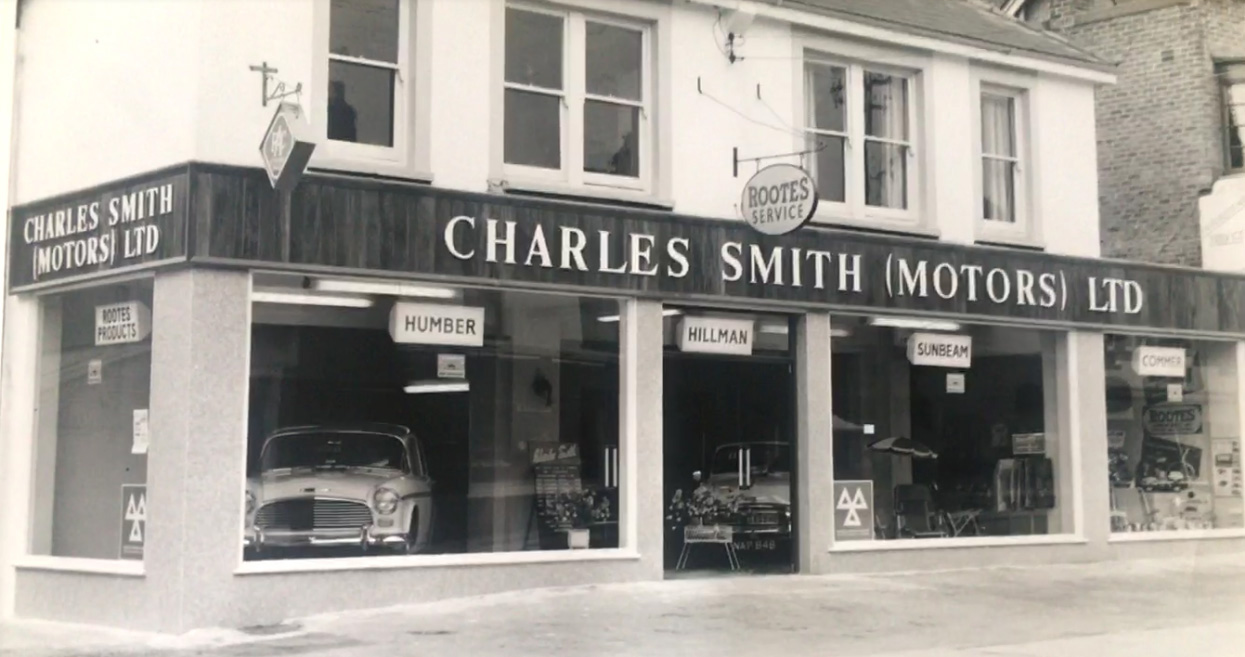 We would like to thank Monique for sharing this family photo with the Wirral Art team.