One of our favourite artists "Vong Phaophanit back in 2004 created a masterpiece in the Liverpool area. The artwork is aptly named "Outhouse" and is a glass house featured in a public park for everyone to enjoy. Phaophanit also worked with his wife, Claire Oboussier on the project and has been working side by side for over 20 years.
The Woolton Outhouse was commissioned way back in 2001 and coordinated by Modus Operandi.  The aesthetic use of glass against the natural light and refractions and reflections made this a truly awesome piece of art for the local people to enjoy.  This wonderful piece of artwork brings together an alchemy of nature, light and the indoors, a truly unique offering.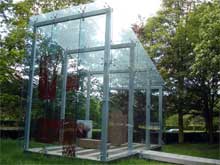 The Wirral Art team have recently visited the park to observe the 14 year old art work for ourselves.  Our whole team were amazed at just how well thought out the art work is, and how brilliant the piece looks in the evening with the floor lighting.  Congratulations to Liverpool council and the Artists, who have created a superb piece of Art for everyone to enjoy.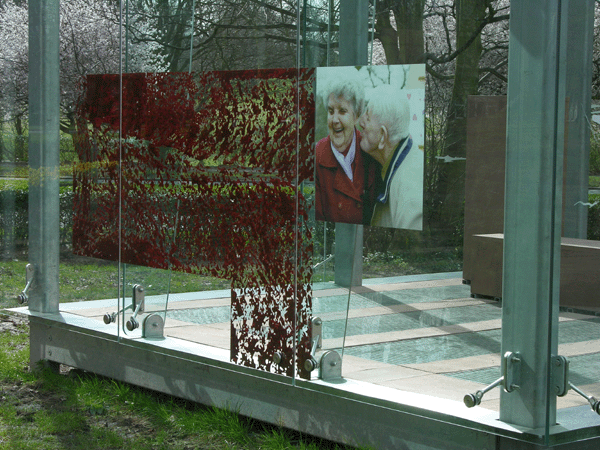 The glass building has clearly withstood the test of time, apart from some of the plantation around the area, which could do with some maintenance.
We would like to Credit Art In Liverpool for the use of the image and Alan Dunn.
Please feel free to take a look at the Artists profile on there Tate Modern Art website here.
More information can be found on the BBC News page here.