The Dsquared2 logo is pretty basic in its form and general look, however it is very distinctive and rather cleverly laid out.
The image of the logo represents the designer clothing brand very well, especially as the name is the logo and brand combined. This method has been very successful for other leading designer labels and serves the product line very well.  Whilst the prices are rather excessive the quality is far superior than a lot of the alternative brands out there.
We particularly like the example below, highlighting the use of Black & White color with just the brand name.
There are many variations of the use of the brand name with different products, for instance the underwear range has just the use of the brand name across the product.  As opposed to some of the coats that clearly "Promotes" the use of the Canadian Leaf. Please see the Dsquared2 example below, sporting the Canadian leaf.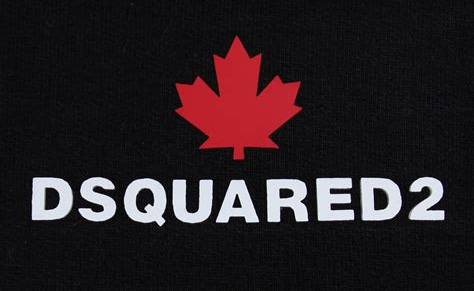 The brand was set up in 1995 by Dean Caten and and Dan Caten, who were both born in Canada.  In 2012 they opened there flagship store in Tokyo and have gone on from strength to strength.
The designers at Dsquared2 are clearly innovative as they provide some pretty unusual and in some cases "Unique" clothing designs and motifs. We have added a great example below, highlighting the use of Flames at the base of the garment.  This design is a fantastic example of the Dsquared2 teams innovative ideas for clothing.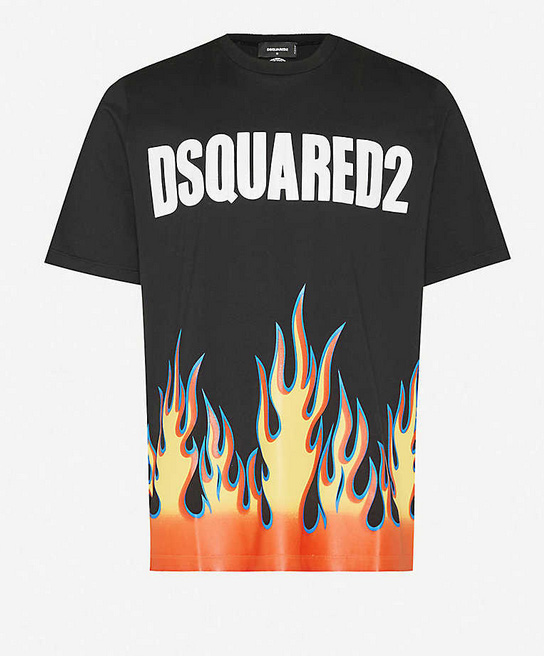 Another cool idea has been the use of the Designer Label's name in a reversible way. Check out the example we have added below, a stunning use of a simple and very effective marketing message for the brand name alone.  The white and black compliment each other really well, making the clothes look both unique and fashionable.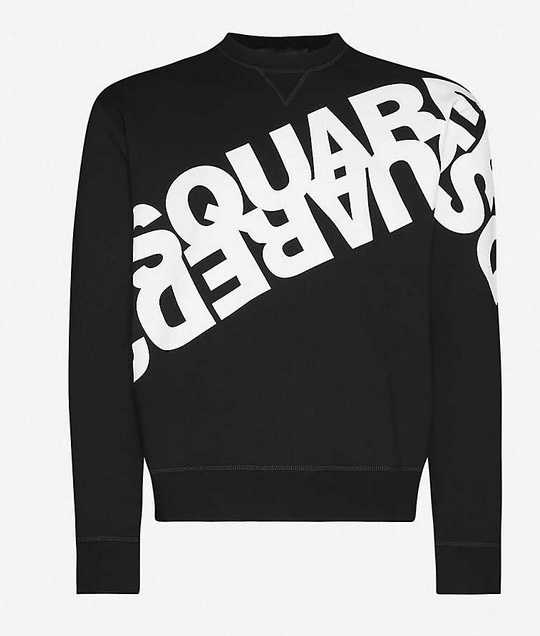 The Official Website for Dsquared2 is: https://www.dsquared2.com/