A fantastic Image of Sergio Ramos after he scored a goal for Real Madrid in 2014.
The Breathtaking image captures Sergio Ramos Real in a wonderful pose for the Real Madrid fans. The image was taken during the UEFA Champions League semi final between Real Madrid Vs Bayern Muchen FC. Real Madrid won the game 4-0 with Ramos scoring two goals and Ronaldo scoring the other two.
This image captures a wonderful moment for the player, as well as the supporters.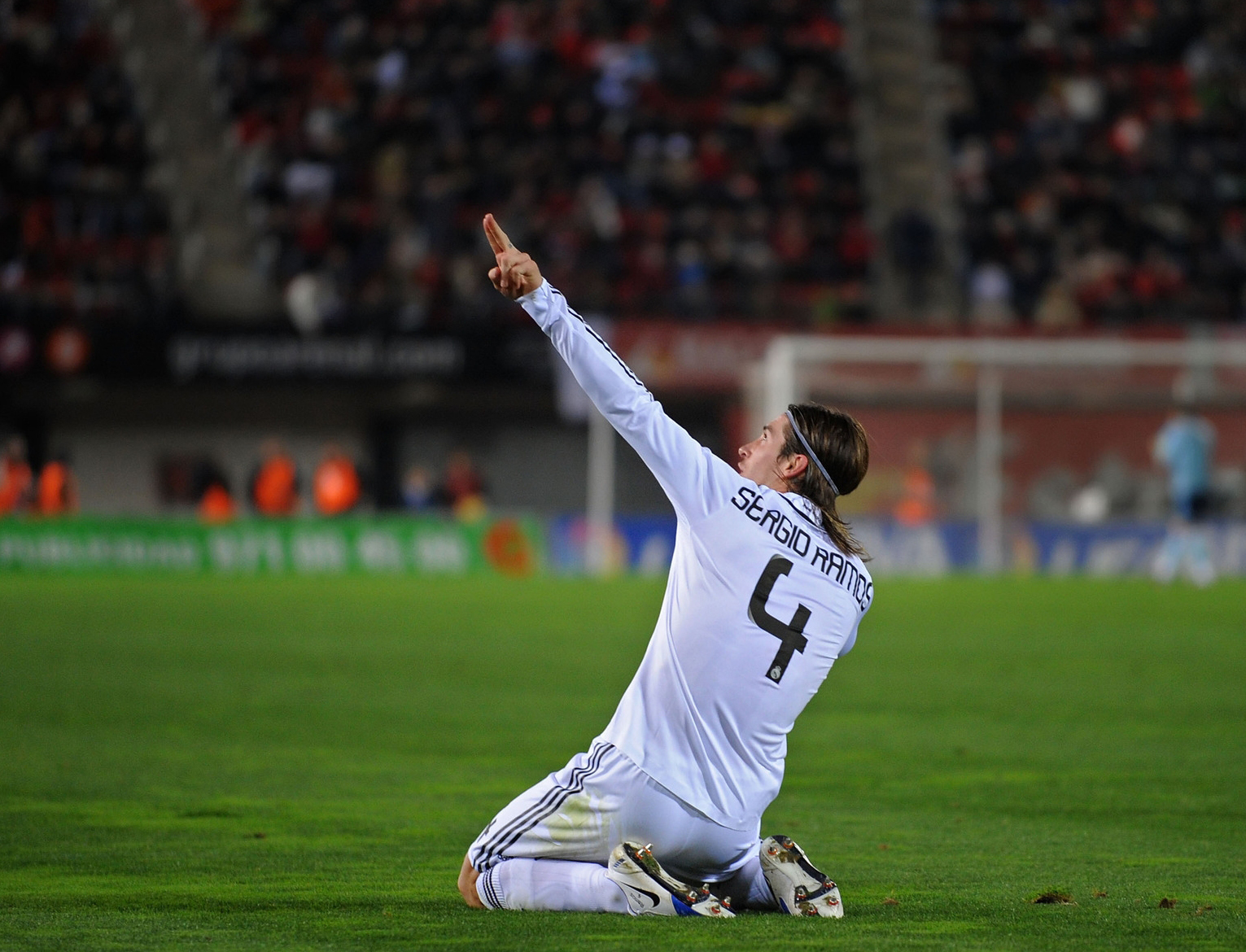 More about this match can be found on the Official UEFA website page here.