We have added something a little "Modern" to the Wirral Art works today.  Our technical director has been looking at some of the new designs for mobile apps and found the following example below.  The team were pretty impressed with the Vibrant colours used and the simple navigation that the "Mock Up" design holds.  So impressed, we are looking to implement the same style for our very own mobile application for Wirral Art.  The contrasting colors work really well, with the impressive blue color sweeping from the right, into the pink / purple color scheme.
A wonderful example of Super Modern Art, fitting for any Contemporary Art studio.  The simplistic nature ensures the look and feel of the Avant-garde movement is alive throughout the image.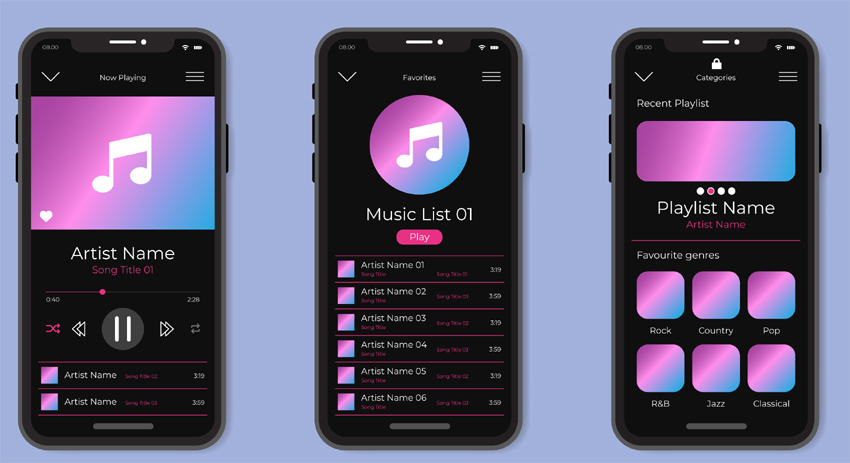 We would like to extend our thanks to Mobile Applications for this piece of Art Work.