This is a wonderful photograph taken by Lara from out digital imaging department.
Whilst visiting her home town, Lara opted to take some images from the Great Orme whilst out on a ramble with her family.
The contrast of colors captured here is quite simply stunning, a wonderful example of on the fly photography. It clearly catches the beauty of the natural world around us, with an array of mountain peaks in the background.  Snowdon can been seen in the distance, along with all of the mountains in the region.  The blending colors of the sea, coupled with the sandy beaches, makes this probably the most beautiful picture we have published in 2019.  Llandudno has become a popular place to visit for UK and foreign tourists over the past decade, it is clear from this image, just why people visit year upon year.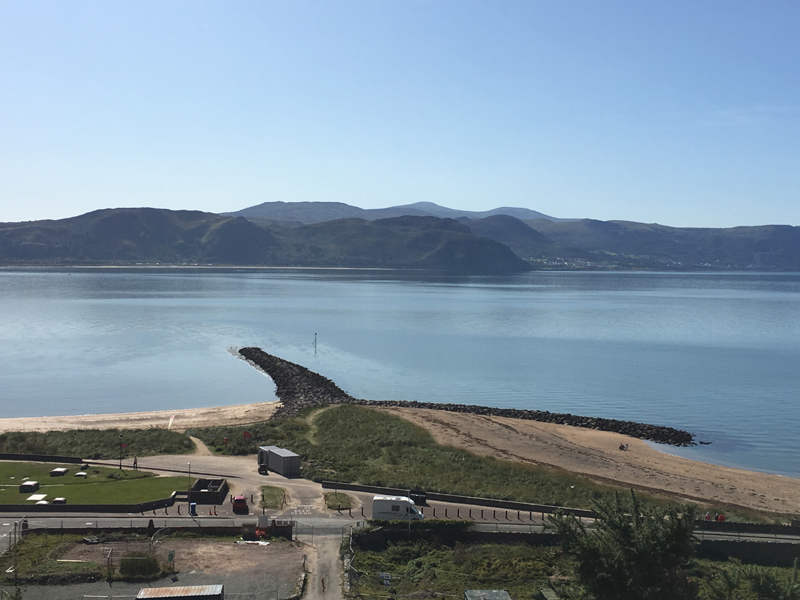 Another fantastic image of the walking path on the Great Orme in Llandudno has been added below for everyone to enjoy: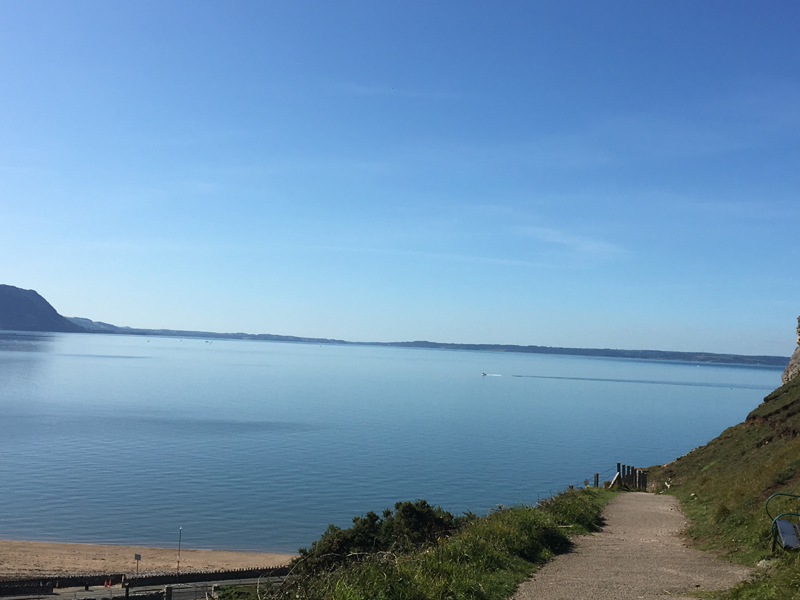 This wonderful image highlights exactly what the walker saw whilst walking down the gravel path on the Great Orme.  A simply stunning view of the Conwy Estuary in its full glory.  The isle of Anglesey can be seen straight ahead, just past the boat that is traveling into the Estuary.  These two photo's show just how Digital Art and Photography deserve to be treated in the same way as Pastel, Paints and other forms of Art. A big thank you for Lara, for sharing this with the Wirral Art team.